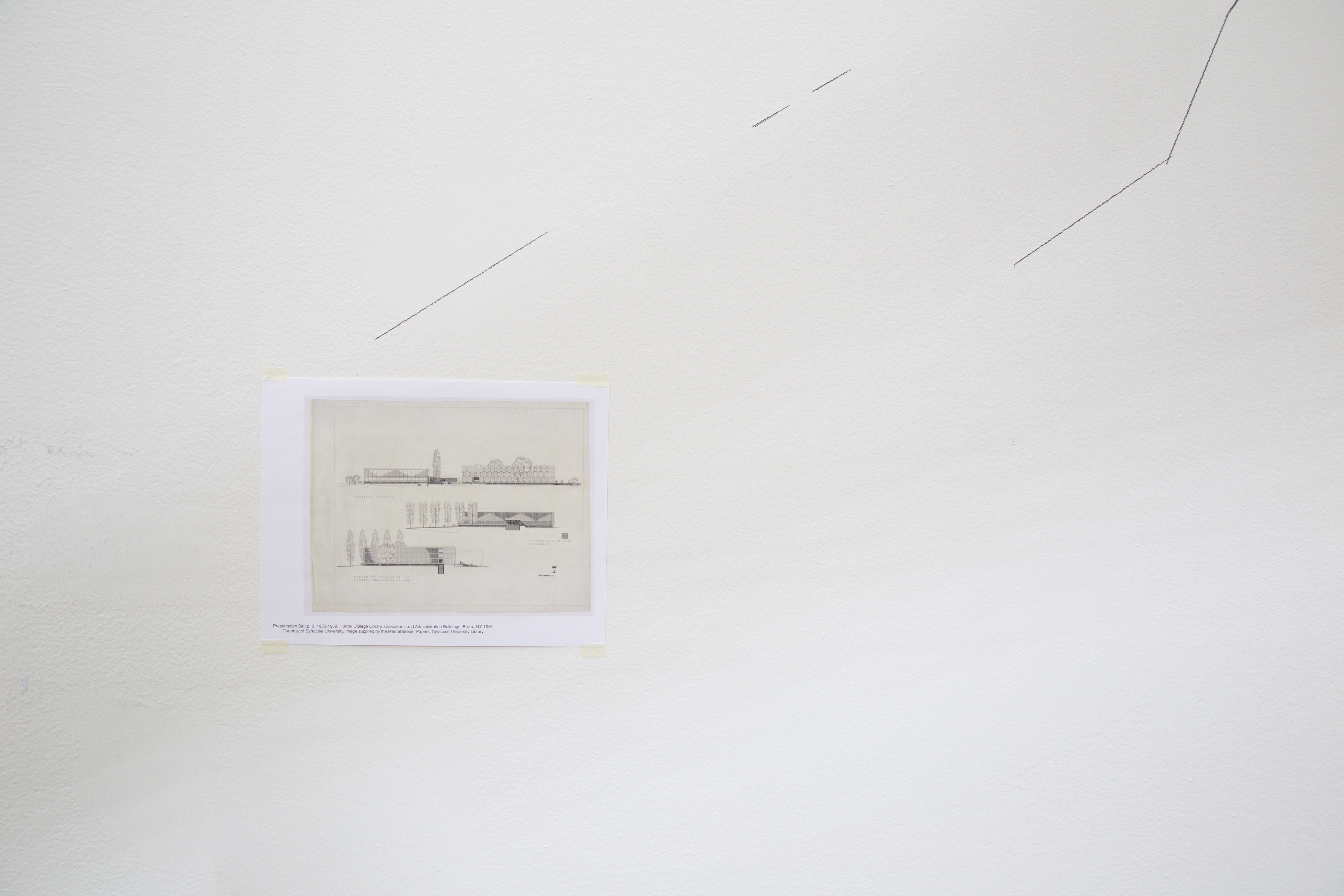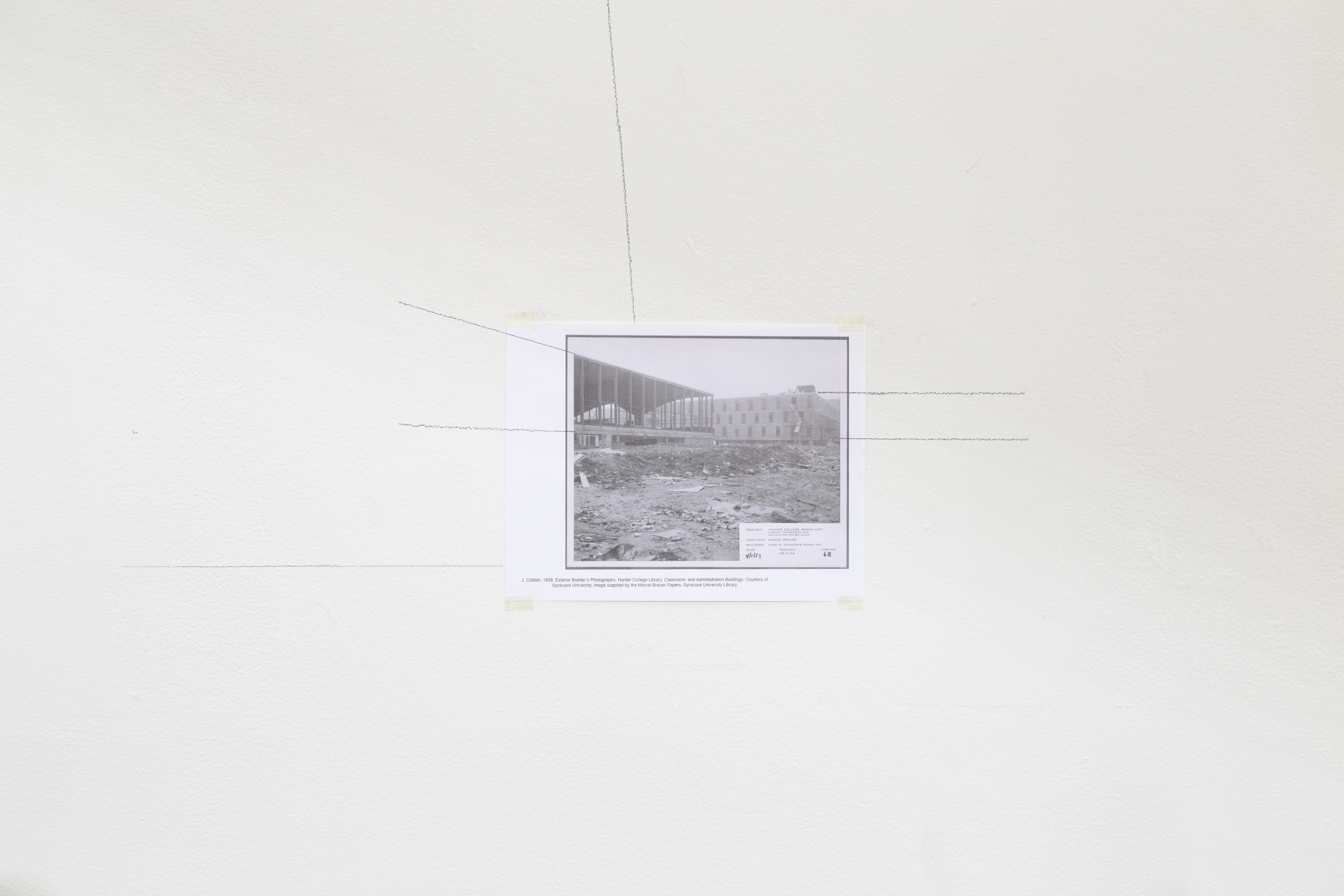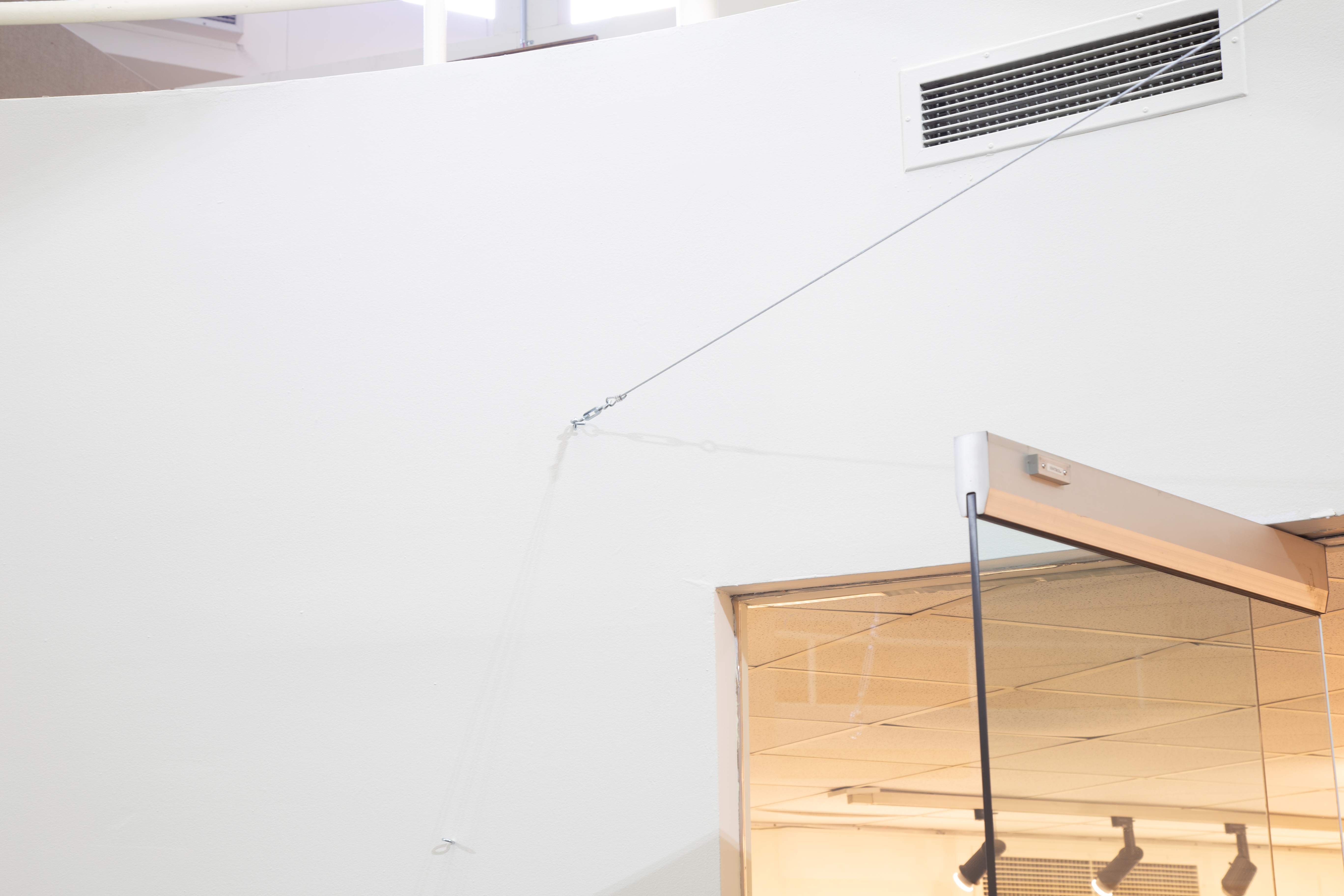 speculative rendering in response to 'emptiness'
2023
Lehman College Art Gallery

The space of the rotunda, one of Marcel Breuer's first buildings in New York, completed in 1960, was previously Hunter College's Library. Our present-day building functions as Lehman College's Fine Art Building, lecturing classes in Art History, Painting, Drawing, Sculpture, Ceramics, Woodwork, Photography, Graphic Design, and Computer Graphics and Imaging.

In presentation page 7. Breuers former student, Eduardo Catalano (b. 1917, Buenos Aires, Aregentina) had been experimenting with hyperbolic paraboloid structures in South America. The supporting central columns consisted of thin shell concrete, capable of creating an unobstructed open plan. Catalano worked closely as a consultant on the project.

Through steel cables, graphite lines, and wooden studs; the use of line(s) reformats and speculatively renders a plan of the rotunda. Following archival documents courtesy of the Syracuse University Library, each connection between photograph and line opens a space for the loss of information—a separated or fragmented memory of the construction and pre-existing layout of the building. The lines react by breaking, rather, splintering a sense of space and viewer confrontation. In responding to 'emptiness', the architectural navigation between materials reveal an invisible mechanism of shadows and lines. The unraveling of information becomes a discovery amidst the discourse of 'completed' and 'uncompleted' architecture.

Documents, courtesy of Syracuse Universtiy, supplied by the Marcel Breuer Papers, Syracuse Library.